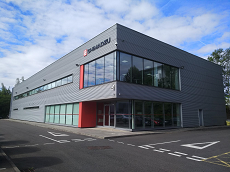 Shimadzu Research Laboratory (Europe) Ltd (SRL) is a wholly owned subsidiary of Shimadzu Corporation (Japan).
SRL was established in 1997 to perform R&D in core technology, specialising in analytical instrumentation including mass spectrometry, surface analysis and software informatics.
Based in Manchester, UK, SRL is primarily engaged in work commissioned by Shimadzu headquarters and forms a key part of Shimadzu's global R&D network.